Click on a country to see its members.
You can zoom and pan the map by scrolling, pinching and dragging the map.
Affiliated members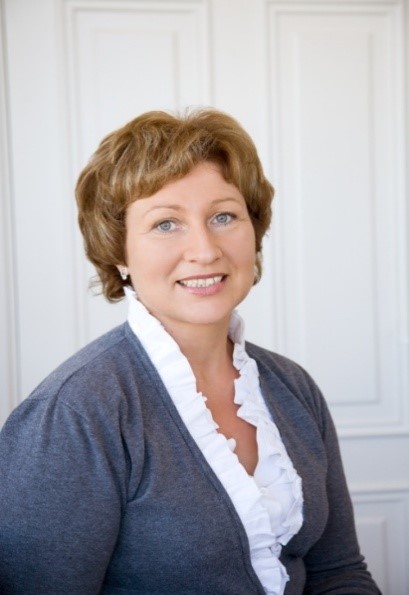 Dr. Paed., Liesma Ose
works as the Lead Researcher and program director for doctoral studies in Pedagogy at the Riga Teacher Training and Educational Management Academy, Latvia. In 2012-2016 Dr. Ose served as an adviser to the Minister of Education and Science of Latvia on social cohesion matters, as well as in 2016 led the group of experts on social cohesion launched by the President of Latvia Raimonds Vējonis. She also has rich experience in social inclusion policy development and implementation, having worked both with the state authorities responsible for welfare and integration and the NGO sector. Currently she represents Latvia as a vice – president of Council of UNESCO International Institute of Education. As a researcher, she participates in the Network of experts on the social dimension of education of training (NESET II), supported by the European Commission. Dr. Ose is an author and researcher; she has published several books and research papers on education, social pedagogy, and social policy. Her current scientific interest lies in the realm of intersection between education policy and pedagogy, diversity and migration studies and she aims to foster intercultural competence among teaching professionals: Pedagogy of Trust is the concept in process Dr. Ose is working on right now.
Leslie Bash
holds an Honorary Readership at University College London and is Director of the International Centre for Intercultural Studies based at the UCL Institute of Education. In addition, he is also Reader in Jewish Education at Leo Baeck College, London. He was previously based at Anglia Ruskin University where he was Principal Lecturer in Education and director of the Doctorate in Education programme. Having graduated in sociology and trained as a secondary school teacher he subsequently taught social studies in London secondary schools and, at the same time pursued postgraduate studies in education, eventually gaining a doctorate in comparative education. He has published widely, having authored, co-authored, edited and contributed to a number of volumes, as well as journal articles, in urban, international and intercultural education. His current research interests are: religion, the state and education; diversity, equity and education; intersectionality and cultural issues in education. He is currently Secretary General of the International Association for Intercultural Education.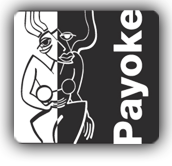 Payoke
is one of the three government-recognized NGOs in Belgium with the mission of assisting and protecting victims of human trafficking. Payoke's mission, is to reintegrate victims of human trafficking back into society, either in Belgium or in his/her country of origin, through legal, psychological, social, and administrative assistance. It provides his clients with services that cover the full spectrum of victim assistance and support, with a focus on human rights and confidentiality.
Visit website
Sandrine Gashonga
born in 1977, has 6 years of experience as a trainer, consultant and training expertise. Her work extends up to teaching intercultural competence awareness at the "Bachelor en Sciences Sociales" at the University of Luxembourg, and training mediators in conflict resolution and cross-cultural communication. Her fields of expertise include intercultural communication, conflict resolution and facilitation. Her training activities started in 2011 in Luxembourg and continue since then varying methods, approaches and application fields. Experience in training includes intercultural team building (University of Luxembourg) and facilitation at the Citizens' debate on Space for Europe (Luxembourg). Beyond front line training and coaching, she is very active in the production of new models for training and coaching. Her Study Curriculum includes: Master of Arts in Philosophy (University of Luxembourg); Training in Intercultural Communication (LTS Training and Consulting, UK); Mediation engineering (University of Luxembourg); Certification in Intercultural competence (Centre Bruxellois d'Action Interculturelle, Belgium). Her current activities range between: Conducting advanced training programs in intercultural communication; Research into active training techniques for intercultural competence; Project management of training programs, coaching and consulting.
University Paul-Valéry Montpellier 3
is at the crossroads of Europe and the Mediterranean and has strong commitment to higher education and research. The University hosts 20 475 students, 29 Bachelor's degrees, 50 Master's degrees, 1 University Institute for French as a Foreign Language with a specific attention to migrant students. The academic offer includes Literatures, arts, philosophy and psychoanalysis, Languages and Foreign and Regional Cultures,  Humanities and environmental science, Economic, political, social and management sciences,  Anthropology, Sociology, Psychology, Education, Mathematics, Computer Sciences, Institute of Information and Communication where training teachers for migrant students is provided. The institution is a research University with 2 Doctoral Schools , 19 research units, 52 doctorates, 684 teachers / researchers and 710 PhD students. The University promotes Humanities through sustainable cooperation hosting 3875 international students, 1100 students on exchange programs, 150 different nationalities on campus, 137 cooperation agreements throughout, 400 Erasmus+ agreements in Europe, ISEP & BCI Specific agreements and 31 visiting professors.
Visit website
Vlaamse Onderwijsraad – Vlor
(Flemish Education council): is the strategic advisory council for the education and training policy of the Flemish Community. It gives advice on request of the Minister of Education and Training or the Flemish Parliament, or on its own initiative. In both cases it translates the expectations and suggestions of all the stakeholders in the field of education and training into recommendations for the government. The second task of the Vlor is to organize consultation between different educational and social partners. In support of its consultation task and to deliver well-founded advices, the Vlor uses the results of national and international studies and reports (by UNESCO, OECD, …) and invites experts to share their insights. The Vlor also regularly organises seminars.
Visit website